Customer Care and Quality of Work
We care about our customers and the quality of our work. In that regard, we'd like to share a specific industry watch out and how CCFF is your partner to avoid pitfalls.
We have recently received several calls from clients who need help after putting faith and money into the wrong companies. Many vendors are willing to paint your cabinets at a low cost yet do not know how to work with the right materials and techniques.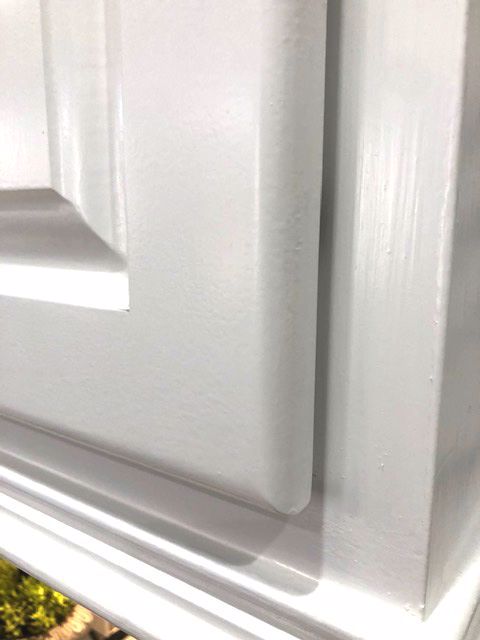 Cabinets should never be painted with a brush or a roller as, unfortunately, many companies do. This lack of craftsmanship and quality control can result in cabinets peeling and yellowing, and we hate to have anyone's kitchen or bath not be a place of pride.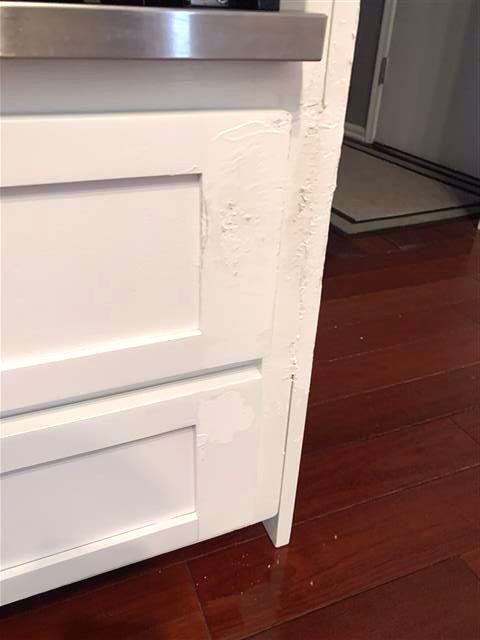 We've Got Your Back
At CCFF, we've got your back. We utilize state of the art paint booths and high-quality paint sold only to professionals. We remove all of your doors, take them offsite to be sprayed, and our trusted cabinet professionals manage any additional spraying done in your home.
Cabinet remodeling and refinishing can get expensive, but the cheapest option is rarely the best option. There are places where you shouldn't cut costs, and when it comes to cabinets, you need to work with people you can trust.
We don't want anyone to end up spending extra money repairing poorly executed paint jobs. Please spread the word with your friends to be sure they use the right business for their home. We're happy to help in any way we can.